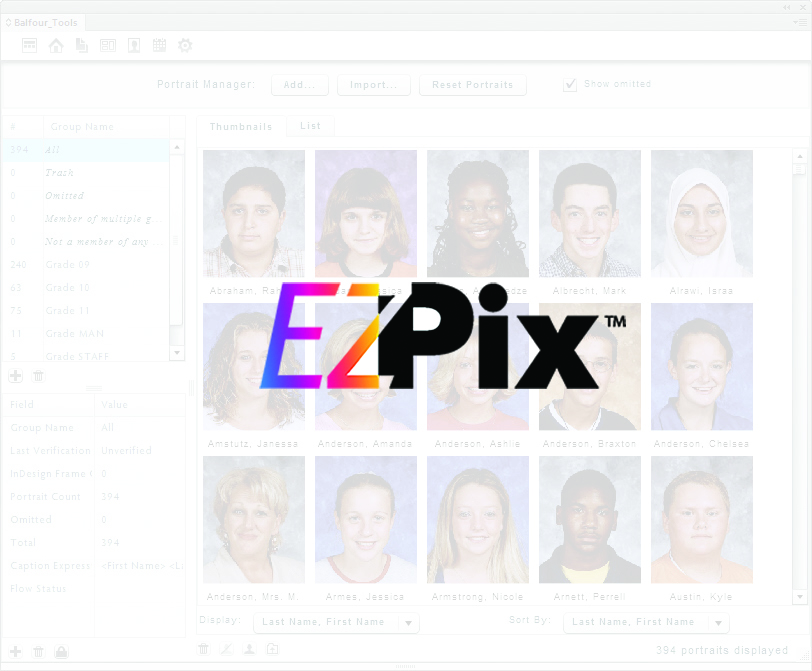 No matter what new challenges this school year brings, we've got you covered.
Introducing EZPix, a simple solution to capture and save portrait photos.
EZPix enables schools to virtually gather student headshots from the entire school community. EZPix provides a simple way for parents and students to upload images while providing the tools and guidance to help crop, check photo quality and submit via a secure and unique link to the yearbook adviser.
EZPix is integrated into Balfour's Encore™, the industry's first full-feature HTML5 software for yearbook creation. Encore's wizard-based technology revolutionizes the way a yearbook staff works by simplifying complicated and time-consuming tasks, freeing staff members and advisers to focus on capturing the memories of their school year.
Whether it's virtual school, in-person instruction or a combination of both - Balfour®, the industry's leading yearbook provider, continues to reinvent the yearbook experience for schools and students with innovative technology solutions.
Schedule a Demo of EZPix With a Local Yearbook Pro